Issues are identified quickly when I start talking about technology with colleagues, family members and friends. Just like most things, it's seems easier for people to identify the road blocks rather than how to navigate.
As I attempted to categorize the issues I have been reading about and
discussing
with colleagues, I found that
Jason Ohler
has identified 5 categories that made sense in my context.
Jason Ohler talks about how
with opportunities come challenges
. I like this statement. This is a great way to think about the excitement I have when I think about the posibilities using a variety of technology and allows me to hesitate for that brief moment, knowing that the challenges will be worth it.
Cyberbullying, safety and security often gain the most reaction because they threaten the user's identity. I find that
balance
caught my attention and that is where I would like to set my priority for now. I find that it is easy to lose our balance when there's excitement, challenges, creativity, innovation and just plain change. I intend to seek out balance in my approach as well in creating balance so that my students can succeed.
In my shopping cart already is Ohler's book. It appears to be a practical guide for engaging educators, parents and other stakeholders in the conversations about teaching children to become responsible citizens in the digital world.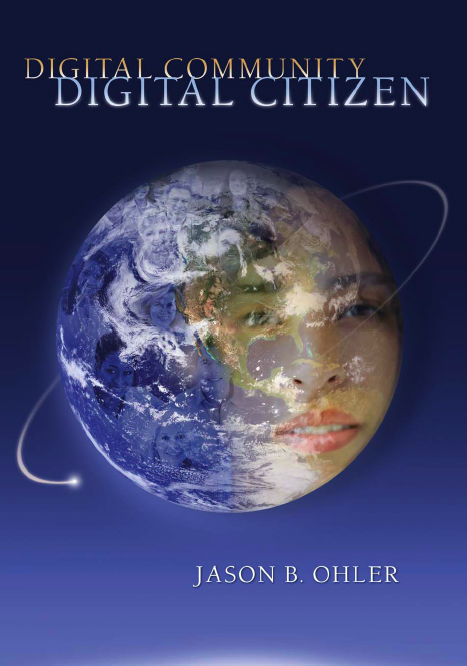 Cheers to great summer reading!
http://www.jasonohler.com/index.cfm
http://www.ascd.org/publications/educational-leadership/feb11/vol68/num05/Character-Education-for-the-Digital-Age.aspx